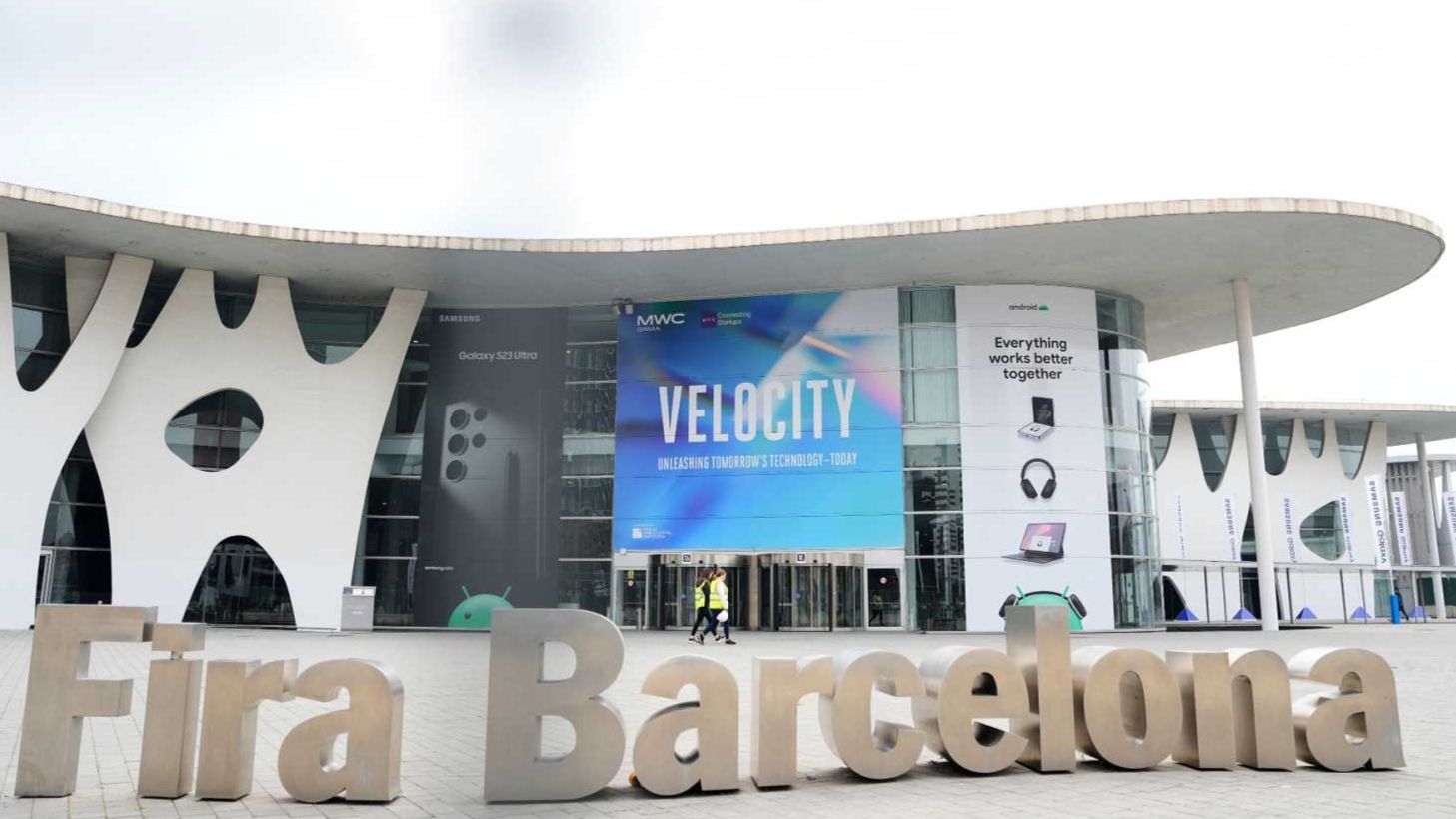 THE BIG IDEA:
The Mobile World Congress Barcelona 2023 (MWC), Europe's largest mobile and telecommunications conference, took place in Barcelona with over 75,000 attendees, including tech decision-makers. 
The event highlighted advancements in 5G technology and the emerging potential of 6G. 
Notably, 5G had already made strides in enhancing virtual reality and the metaverse. The metaverse itself was a major focus, as companies showcased its transformative impact on education and immersive technologies.
The conference also featured the Four Years From Now (4YFN) start-up event, showcasing innovative tech start-ups. Beyond the tech discussions, MWC had a significant impact on Barcelona's tech ecosystem, facilitating connections, investments, and business growth. The event also brought a boost to the city's economy through increased tourism and networking opportunities, emphasizing its role as a hub for technological innovation.
Keep reading as we share the sessions which really moved the needle!
STORIES:
While attending this year's Mobile World Congress Barcelona 2023 online, we dove deep into the vast depths of mobile technologies and surfaced the 5 high-impact session recordings you need to know:
Delivering the Digital Decade-

Join for an impassioned session

on how advancements in AI, 5G and the availability and accessibility of cloud services, together with the emergence of VR and AR applications, is changing the way we interact with the world.
The Evolution of Innovation- Hear from

a wide range of experts

on how advanced mobile technology systems, innovation and collaboration are changing the realms of manufacturing, logistics, early cancer detection and more.
Time for Co-Creation- Listen to

leaders in the mobile industry

discuss the new path of digital collaboration that is emerging, and how we become digital enablers of the global economy and adopt a new digital mindset, so an ever-growing number of end users can be served by building a fully connected and intelligent world.
New Behavior for a New Reality- "2022

was supposed to be the year of the metaverse

but was in fact the year of generative AI… over 100 million tried Chat GPT," are opening remarks of this diverse keynote that moves from the significant advances in AI and innovating to make the world more playful.
The Future of Sports and Entertainment- Hear

big names from the worlds of sport

, from players to executives, talk about how mobile technology is defining their futures. At FC Barcelona, it's connecting and drawing fans closer, which fuels their success, while at Netflix, they're collaborating with telcos to better connect consumers to the stories they love.
TRENDS: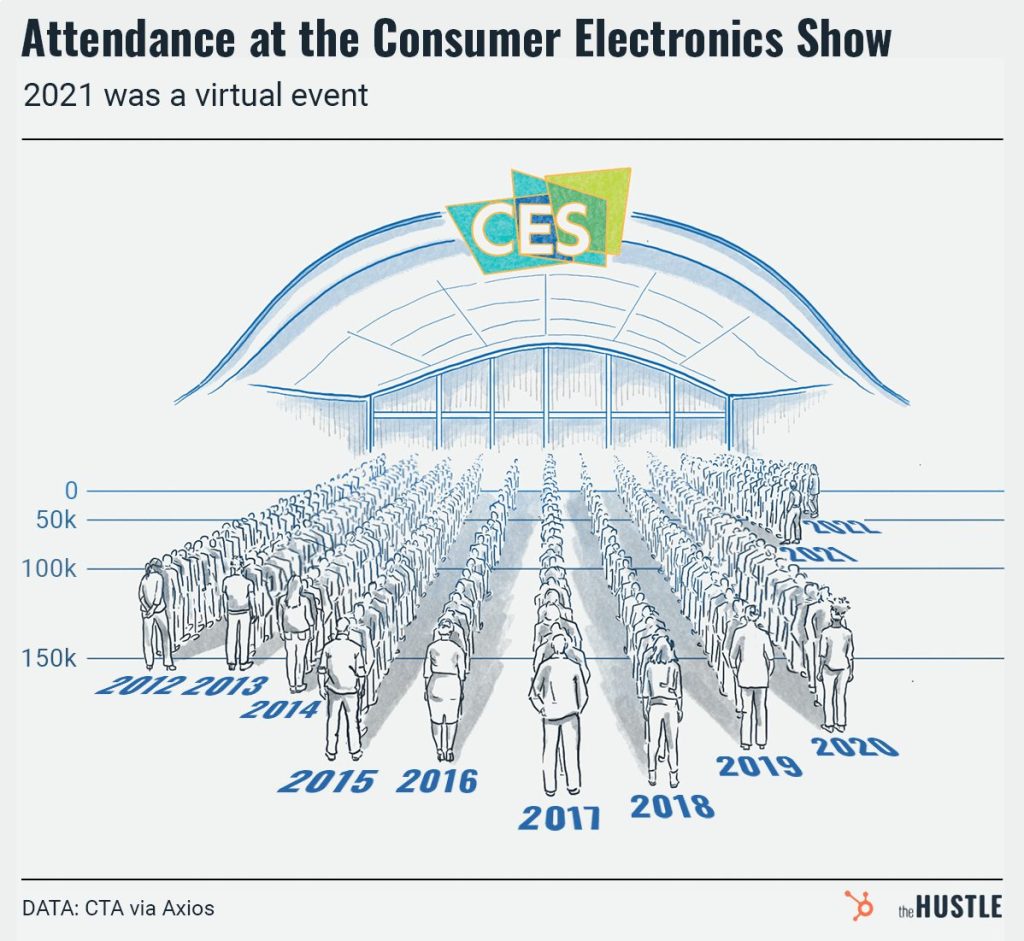 Technology event attendance remains at around 65% of pre-pandemic levels…
The return of travel hasn't led to a full event attendance recovery post-pandemic, with various factors at play. Despite successful Covid vaccinations, the shifting job landscape due to the "Great Resignation" and "Great Retirement" phenomena has led to outdated contact information, hindering attendee outreach and necessitating new approaches for boosting attendance.
 Air travel disruptions and financial constraints are hindering recovery…
 Canceled flights and higher airfares, along with constrained travel budgets, are causing attendee hesitation. The uncertainties around post-pandemic finances are making organizations reluctant to allocate significant funds for attendance, resulting in a more moderate recovery. While the industry expects a return to past attendance figures, the situation remains fluid, demanding flexibility from event planners and organizations.
IN CONCLUSION:
The reverberations of Mobile World Congress Barcelona 2023 continue to resonate, underscoring the immense potential of mobile and telecommunications advancements. Embarking on a trajectory guided by the synergy of AI, 5G, and immersive experiences, the event has cast a spotlight on the avenues of innovation that are poised to redefine education, entertainment, and the very nature of human interaction.
In the intricate tapestry of stories shared and trends unveiled, a steadfast truth emerges: while challenges persist, our collective spirit of adaptation and ingenuity ensures that the road ahead remains brilliantly illuminated. As the symphony of technology and human endeavor plays on, this Congress stands as a testament to our unwavering commitment to steering toward a future seamlessly interwoven with the transformative power of technology.